Upcoming events



2023-12-08, at 18:00 - 2023-12-10, at 17:00
Wado Seminar (Upplands Väsby, Sweden) - Read more »




News
2022-06-02, 10:23
Photos and video from Spring Camp 2022



2015-11-16, 20:28
Seminar and dan exam in december
December 11th - December 13th there will be a seminar held in Upplands Väsby, Sweden with senesi Nash as the instructor. The seminar starts on friday at 18.00 and ends on sunday at 15.00. There will also be held a dan exam, 1-3 dan. You can register for that on Friday Dec 11. Welcome!



2014-09-02, 17:12
Results from All Wado Trophy
All Wado Trophy, arranged by Johan Ossa in cooperation with Korona Wadokai, was held for the second time last saturday, this time in Sigtuna. Competitors from clubs in Sweden and England competed togheter and the results can be seen here.



2014-07-01, 18:09
An envelope from Japan...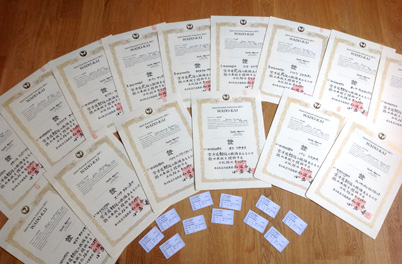 ...containing several JKF Wado-Kai membership cards and the certificates from the very first Korona dan exam just arrived in the mailbox of Mr Linde Johansson.






RSS-feed

»

Just nu visas nyhet 1 - 4 av totalt 14. | Nästa sida »